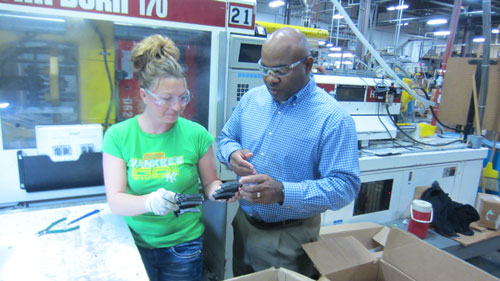 Hard work pushes McNair, MVP Plastics
Middlefield, Ohio — Darrell McNair was a wrestler in high school and at Kent State University. He describes himself as a hard worker who isn't afraid to take a risk.
McNair, 53, owns MVP Plastics Inc. in Middlefield, an automotive injection molder in the Amish center 45 miles east of Cleveland. Buggies go down the streets of the industrial park. A local restaurant beckons on the corner.
McNair was just 16 when he graduated from high school in Chicago. He got a wrestling scholarship to KSU, and graduated in 1983 with a degree in business and political science.
Read More